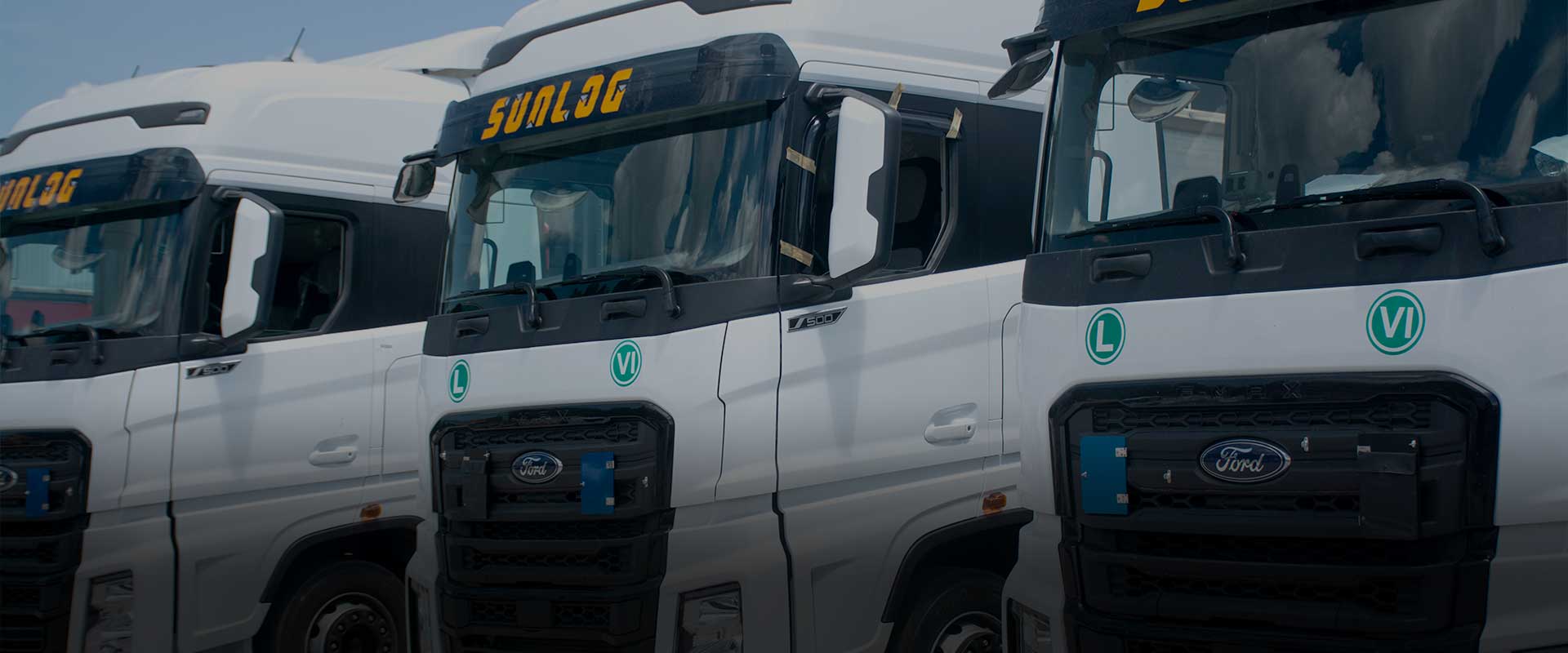 Our Fleet
Sunlog Logistic

---
We, Sun Logistics, give a perfect service in road transport with our self-owned vehicle fleet complying with ADR transport and Inter Modal and Suspended Transport. We, a proper and environmentalist logistic company complying with our mission, form all of our vehicles with eco-friendly vehicles with low exhaust emissions and Euro 5 and Euro 6 engine in choosing our fleet.
The status of your load is always monitored with GPS BUDDY satellite tracking system in all of our fleet, via WEB or through IOS or Android systems.
Our driver, load and vehicle security is checked with our tracking system and we increase our operational efficiency and minimize our transit periods.

We have;
25 Self-owned Inter Modal semi-trailer trucks
75 Self-owned MEGA semi-trailer trucks with box body and canvas
Working capacity of 200 semi-trailer trucks in total with supply support.
We give our drivers regular in-house training on the occupational subjects such as ISG, Vehicle and Load Safety.